ULTRABOOST 20 (ISS Collaboration)
Collaborated with a Sr AD & 3D AD to envision a room where the entrant felt as if they were visiting a space station. Once inside, the synced audio and visuals reinforced this idea while introducing them to previews of new products from the Ultraboost line. Product displays were custom-created to help further the concept.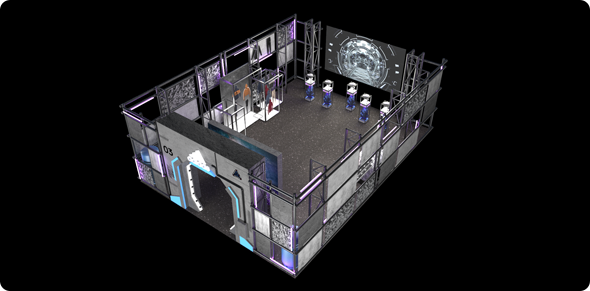 ULTRABOOST 20 (LAFC Home Opener)
Collaborated with a Sr AD & 3D AD to build a full experience located right outside of the stadium, complete with shoe try-on station, customization area, interactive game on-screen and free swag giveaway from inside a modified food truck. Fans left the area and went into the game with a new look, ready to support their team.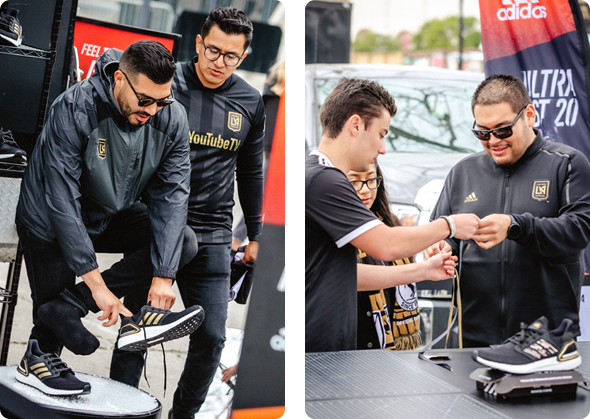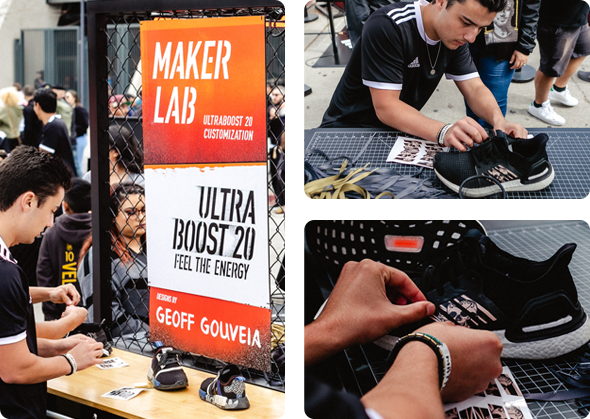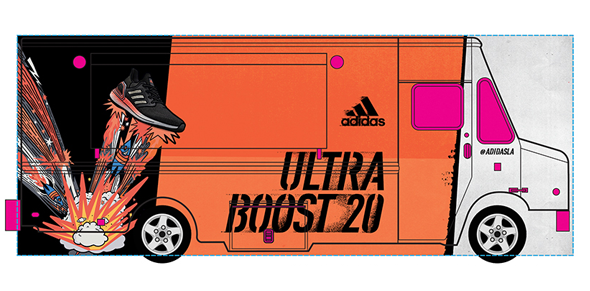 ULTRABOOST 19 (LA & Santa Monica)
Collaborated directly with a CD on this outdoor guerrilla campaign where the main objective was to promote runner stories + the product launch. We sourced local artists who were then utilized to adhere materials to structures by hand, such as painting a 30 ft high mural & wheatpasting various posters around town. These joint efforts were soon launched overnight in key select areas that would garner the most foot traffic during the day for maximum exposure.